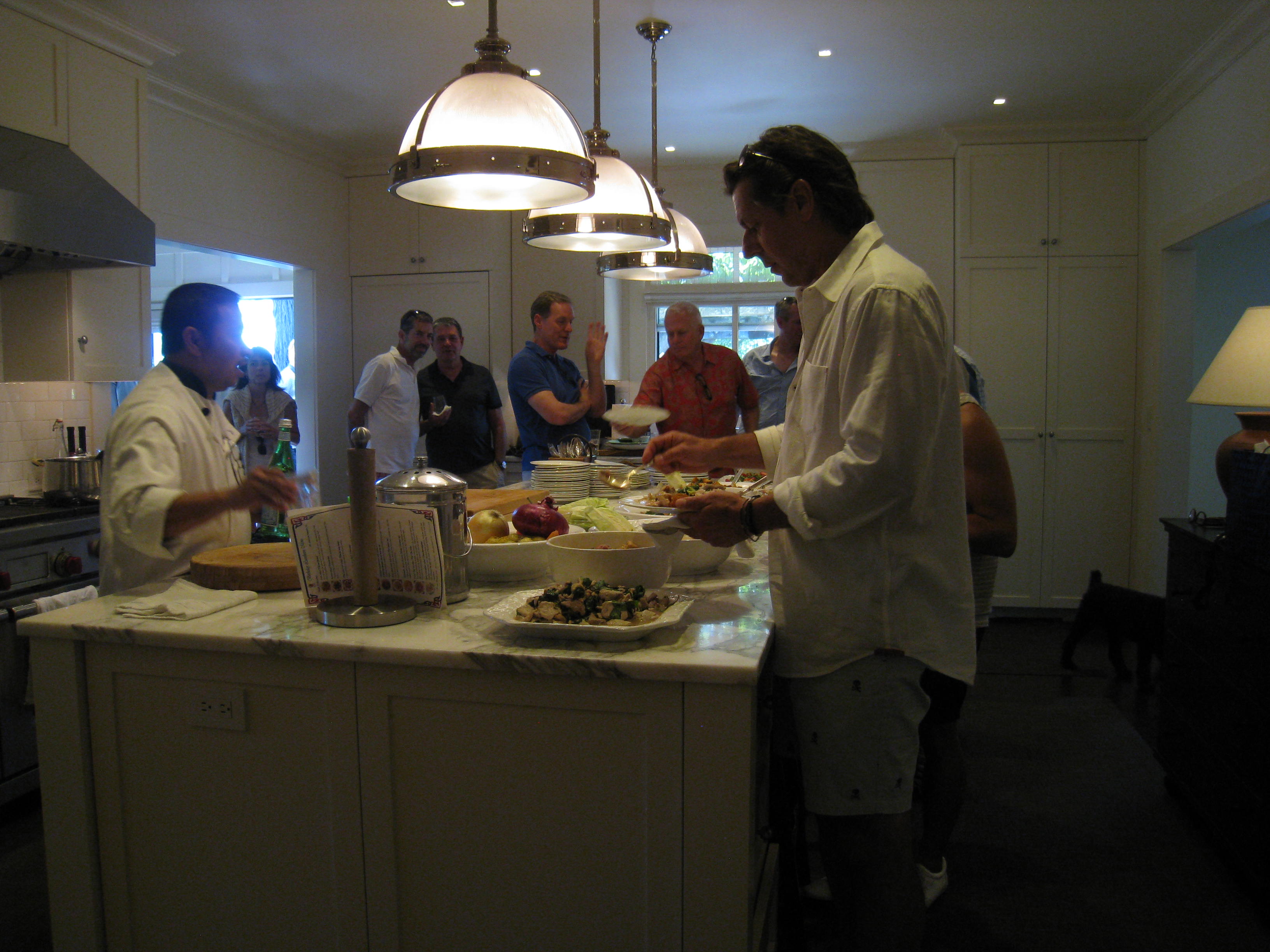 Yes, We do catering
Chef of the day services 
from Sit-down Dinner to Receptions.
Menu Pricing Structure: All of our menus are priced by the person and are subject to applicable taxes and a 17% service charge to cover all administrative and incidental charges that we incur. Unlike many in our industry we do not add a 15% gratuity may add to your food service totals. We truly believe that a gratuity is something that needs to be earned, and therefore we feel that any percentage of tipping should be done at your discretion.
Our Cancellation Policy
In the event of a cancellation, your deposit will be refunded only if Classic Kitchen Associates is able to re-book the date with another function. Cancellations made within 30 days of the event may be subject to additional charges as outlined in the catering contract. Booking and Payment Information A deposit is required to secure a function date with Classic Kitchen Associates. The balance of payment would be due as follows. A sum equal to 50 % of the estimated total invoice is due once the final menu has been established (Generally 15-30 days before the event). The balance is then due upon completion of the function. The methods of payment are outlined within the catering contract.
Price: $$ to $$$
Waiter charge/clean up apply, minimum of 4 hours (optional)
Menu of Your Choices
Group size: Sit down dinner: 8-24 persons (serve family style)
Corporate party : Maximum 250 persons
Receptions: Maximum 250 persons, Otherwise passing Hors D'oeuvres only
 Recipes from Chef Phant (Pon) Worakul
Location: to be arranged
Great Thai food with excellent service.
100% Exhilarating, 100% Celebratory & informative, and 100% Delightful
We also do Entertainment Dinner
Home-cook Thai food with add on entertainment cater to your special gathering,
Sit-down Dinner or Receptions. Location: your place or to be arranged.